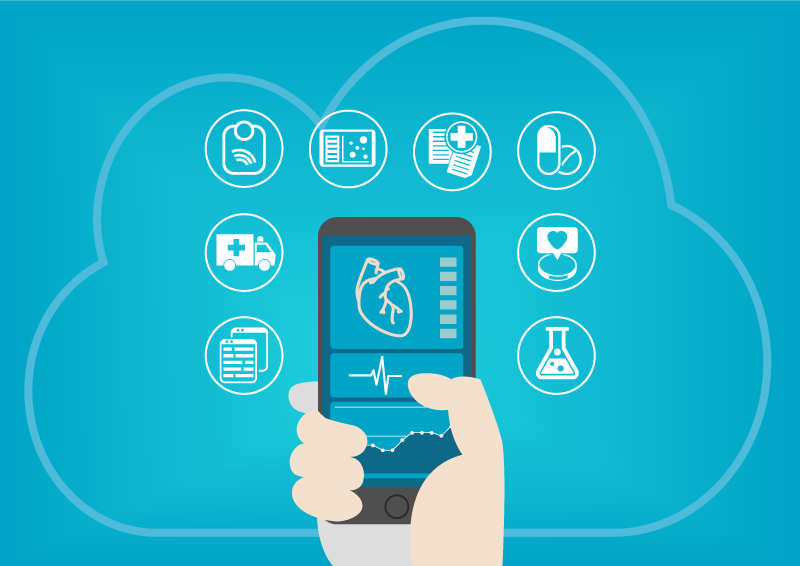 On December 18, 2019 Health Canada published a guidance document on Software as a Medical Device (SaMD): Definition and Classification.
The role of the document is to clarify to manufacturers and software developers whether their software product meets Health Canada's definition of a medical device and if so, its applicable risk classification.  The guidance document is an important first step of establishing SaMD policy in Canada under the Food and Drugs Act (Act) and the Medical Devices Regulations. Additional policies will roll out in the future as the technology evolves.
What is a SaMD?
Software plays a critical role in the healthcare sector and the guidance document is designed to help assess the safety, efficacy and classification of new software-based devices that go to market in the same manner as physical devices such as instruments, apparatus or contrivance.
The term "Software as a Medical Device" is defined as software intended to be used for one or more medical purposes as defined in the regulations. Health Canada considers that software is a medical device when:
It is intended to be used for one or more medical purposes as outlined in the definition of device in the Act, and
It performs these purposes without being part of a hardware medical device (i.e., it is not necessary for a hardware medical device to achieve its intended medical purpose).
The interpretation of the intended use is a key consideration in the determination of SaMD. The classification of the SaMD primarily depends on how such devices are represented or labeled for use.
SAMD Exclusion Criteria
To provide additional clarity as whether a software qualifies as SaMD, the guidance document goes further by listing four exclusion criteria. If the software meets all four criteria listed below, it will most likely not fall under SaMD. It is important to keep in mind however, as the document further states, that the exclusion criteria should not be interpreted as rigid set of exclusion factors and to only serve as a foundation to carry out further analysis. Equally important, the onus is on device manufacturers to ensure that appropriate criteria are accessed before determining if the device is classified as SaMD.
Software intended for administrative support of a healthcare facility,
Software that enables clinical communication and workflow including patient registration, scheduling visits, voice calling, video calling,
Software intended for maintaining or encouraging a healthy lifestyle, such as general wellness apps, and
Software intended to serve as electronic patient records or tools to allow a patient to access their personal health information.
International Harmonization of SaMD Regulations
Aligning Canada's regulations and classifications with the regulations of other international jurisdictions (i.e. US FDA and the European Medical Devices Directive) makes it easier for companies to sell their products in more than one country and as such, Health Canada has tried to harmonize them where possible.
For example, Health Canada has determined that various types of clinical decision support/patient decision support software may not meet the device definition and therefore would not be subject to the Regulations when it meets all the following four criteria:
Software that is not intended to acquire, process, or analyze a medical image or a signal from an IVDD or a pattern/signal from a signal acquisition system
Software that is intended to display, analyze, or print medical information about a patient or other medical information (such as demographic information, drug labeling, clinical guidelines, studies, or recommendations).
Software that is only intended to support a health care professional, patient or non healthcare professional caregiver in making decisions about prevention, diagnosis, or treatment of a disease or condition.
Software that is not intended to replace the clinical judgement of a health care professional to make a clinical diagnosis or treatment decision regarding an individual patient.
SaMD Classifications
Once it has been determined that your software is a medical device, classification must be established. Your SaMD's intended use will be fundamental in determination of its classification. In addition, classification will depend on other combination of factors such as critical, serious and non-serious condition or situation (see table below). It is the responsibility of the manufacturers to determine the risk class of the SaMDs based on intended use and other classification rules in Schedule 1 of the Regulations.
Table 1: Non-IVD SaMD
State of Healthcare Situation or Condition
Significance of Information provided by SaMD to Healthcare Decision
Treat or diagnose
Drive clinical/patient management
Inform clinical/patient management
Critical
III
III
I or II**
Serious
II or III*
II or III*
I or II**
Non-Serious
I or II**
II or III**
I or II**
*Class III if an erroneous result could lead to immediate danger (Rule 10(2)).
**Class II if the software is intended to image or monitor a physiological process or condition (Rule 10(1)).
The same risk factors used to develop the In Vitro Diagnostic Directive (IVDD) classification rules apply to both conventional IVDDs and IVD SaMD.
Determination of device classification is complex and expert guidance can help navigate the regulations. MCS Associates can provide the necessary regulatory support required with respect to preparing and submitting applications for Software as a Medical Devices (SaMD).