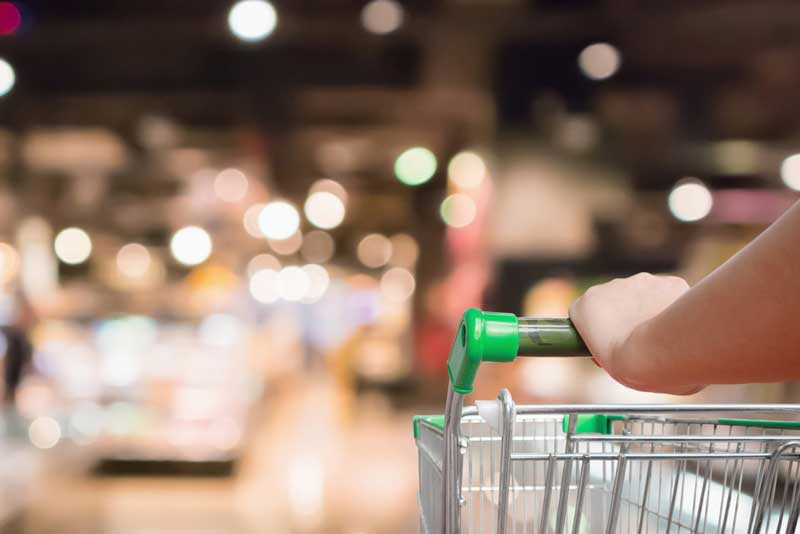 Food and Drug Regulations were amended on December 14, 2016 to include better nutritional labelling, ingredients listing of the prepackaged food products. These changes were made to support Health Canada's Healthy Eating Strategy initiative by making the labels more simplified and easier to read at the point of purchase (Figure 1 below). The 5-year transition period ends December 14, 2021, however with the ongoing Covid-19 pandemic and resulting restrictions, timelines have shifted as well additional flexibilities are being provided to support the industry.
Figure 1: Original and New Nutrition Facts Table Format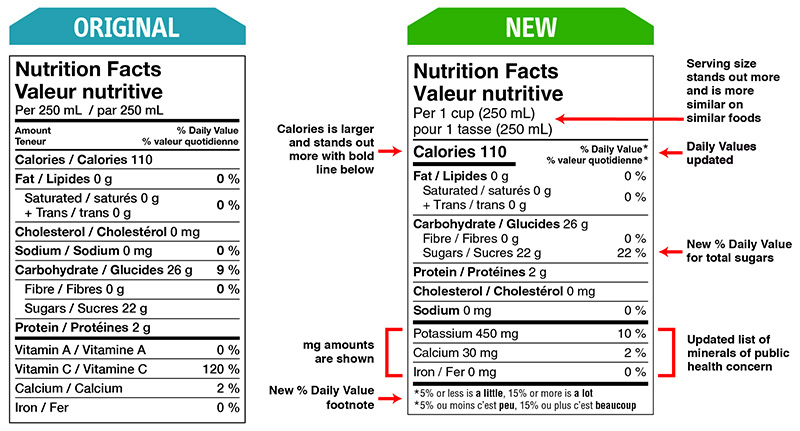 Highlights of timelines and additional flexibilities include:
Transition Period ends December 14, 2021. The transition date remains unchanged. Regulated companies were given a 5-year transition period from the 2016 amendment providing sufficient time to meet the new labelling requirements. At the end of the period, all prepackaged food products being manufactured or imported must comply with the new labelling requirements.
Compliance promotion and continuous education until December 14, 2022. After the transition period ends, Health Canada and CFIA will shift its efforts to compliance promotion and continuous education activities for the industry.
Compliance and enforcement to commence December 15, 2022. CFIA will begin monitoring, verifying compliance, and applying enforcement. Discretion to enforcement will applied in cases provided non-compliant companies have detailed plans showing how they intend to meet the new requirements at the earliest possible time.
Can we help? Contact Us.
If you are a regulated food company, it is important to start immediately if you have yet to meet end-of-year labeling requirements. The experts at MCS associates can support your compliance requirements by reviewing your food nutrition and ingredient labeling, and Nutrition Facts Table testing.
Related Posts